Wanda Pazdan, author and owner of wandapazdan.pl and emi.pl, of the articles, texts, fairy tale and quiz. Strategic business advisor for MSME.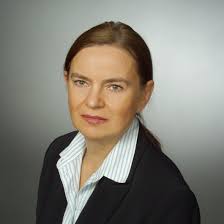 Author of the free of charge Workshops for SME organized in 2019 in Opole together with Opole Chamber of Commerce and emi.pl Wanda Pazdan.

The subject of the Workshop:
CSR & Sustainability;
Global Sustainable Development Goals (SDGs);
Main business strategy with impact on 17SDGs – Business Sustainability Strategy –
Non financial reporting in ESG standard.
Author of the books. The subjects: IT, environmental protection (air emissions) and sustainable development.
International projects lider (Poland CORINAIR'90, Phare Topic Link on Air Emissions), manager of different enterprises and supervisory boards member SFD S.A. and Atmoterm S.A.
Co-founder of Atmoterm S.A.
Mentoring: Participant of the working group: Innovations for Sustainable Development & CSR in the Ministry of Development Funds and Regional Policy MFiPR. Former participant of the "Men and Environment" Committee at Presidium Polish Science Academy PAN